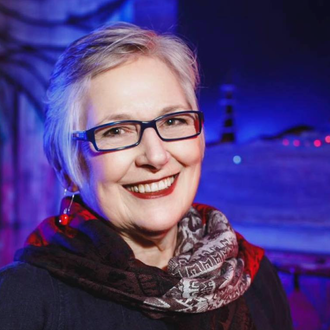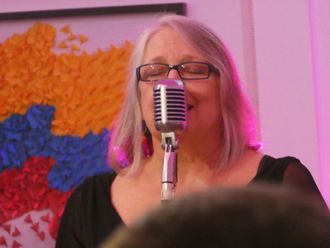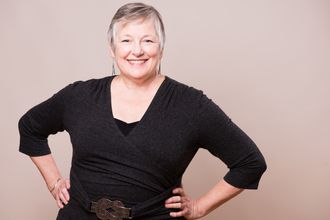 About Catherine
Catherine M Thompson is a singer-songwriter, recording artist, performer and poet. Award-winning Chris Birkett arranges her songs and produced Catherine M Thompson Song Project: Celtic Cat (2015), Cool Cat (2017), Papa's Photo (holiday single 2018), and Wild Cat! (2021) Singles from Wild Cat! were released in 2020: Only Lonely Me, New Orleans Moon, and She's a Wild Cat! A Shot of Whiskey was released prior to the album in 2021. In 2017, Cool Cat was launched in a series at Free Times Café and C'est What? in Toronto, and Taste of Columbia in Oakville, with Catherine fronting a seven-piece band of top jazz musicians and backup singers. Wild Cat!, a rock album, launched at The Block Co in Burlington with Catherine backed by Chris Birkett and Shari Tallon to a CoVid limited small crowd - it was wild and freaky.
Catherine is a former dancer (BFA York 1978), storyteller, and educator. Steeped in family traditions and lore, one of six sisters, she is wife,  mother, and grandmother. Along with writing, performing, and studying, all contributed to Catherine's creative development. Her father's knowledge, her sisters' practising, and her own years of dance, internalized music within her very being. Catherine is a storyteller, a wordsmith, loves a clever turn of phrase, a new twist on an old cliché, metaphor revealing more than description. Her education career included hats as director of a secondary school arts academy, board member and a past-president of an international arts schools network, and vice principal of an adult high school.
Awards and accolades: Catherine was awarded Energizer Bunny (2014) and She's Still Got It (2015) at SongStudio; On The Water (Celtic Cat) was a finalist in the International Acoustic Music Awards;  Swing Daddy (Cool Cat) was a semi-finalist in the Canadiana division of the Canadian Songwriting Competition, and a finalist in the World Songwriting Competition for Best Jazz Song (Winter 2020); A Shot of Whiskey was a finalist in the World Songwriting Competition for Best Rock Song (Winter 2021). I Drive Away was a finalist in the World Songwriting Competition for Best Outlaw Song (Winter 2022). Isn't that cool! Catherine's poetry has appeared in Verse Afire literary magazine and several TOPS anthologies. Like Winnie the Pooh, a little hum may become a poem or a song, or both. Art is life!